THE RODLIGHT BALLASTS
FLICKERFREE* - WIRELESS DMX DIMMING - CABLE DMX DIMMING AND MANUAL DIMMING IS INCULDED FOR EVERY RODLIGHT.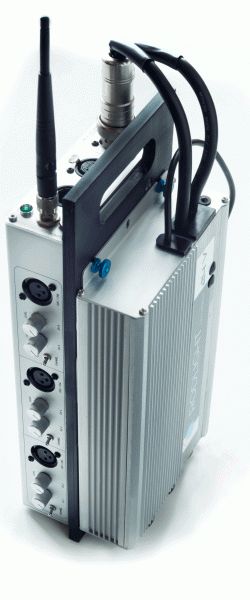 FABULOUS WIRELESS DMX
OUR FRIENDS FROM LUMENRADIO EQUIP US WITH THE BEST WIRELESS PRODUCT ON THE MARKET. THE CRMX MODULE IS INTERNATIONAL STANDARD IN WIRELESS DMX TRANSMITTING. JUST PLUG AND PLAY.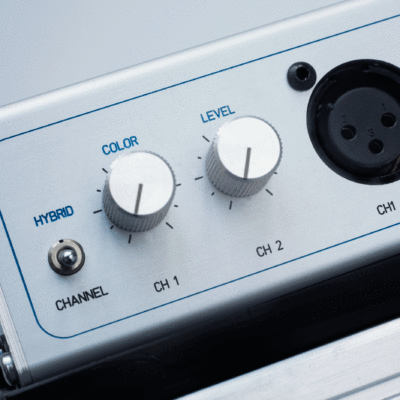 MANUAL DIMMING IN TWO MODES
-CH/CH MODE: DIMMING EACH CHANNEL SEPARATE FROM EACH OTHER
-HYBRID MODE: LEVEL DIMMING WHILE MAINTAINING THE COLOR TEMPERATURE AND COLOR DIMMING WHILE MAINTAINING THE LIGHT LEVEL.
EXCHANGABLE POWERSUPPLY
EXCHANGEABLE 24V-POWERSUPPLY ENABLES A QUICK SWAP TO A BATTERYPACK OR A DIFFERENT POWERSUPPLY (12V) TO RUN YOUR LED STRIPES.
*OUR BALLASTS ARE FLICKERFREE UP TO 480FPS IN EVERY DIMMING POSITION AND FLICKERFREE UP TO 2000FPS NOT DIMMED.
*ALWAYS PERFORM A FLICKERTEST WHEN NOT SHOOTING AT 24/25FPS
POWER CONSUMTION FOR BICOLOR VERSIONS:

TOTAL 1200 LED -192W / 24V  –  600 LED / 96W  PER COLOR
TOTAL 2400 LED -384W / 24V  –  1200 LED / 192W  PER COLOR
TOTAL 4800 LED -768W / 24V  –  2400 LED / 384W  PER COLOR